Should probably update this properly again soon.
6 tags
Festival thingy...
HEY! It's been a pretty quiet summer for us (mostly due to me being locked up writing a ridiculous amount of words) but we're busting out of our hovels to play at this rather awesome looking festival in a few weeks: https://www.facebook.com/events/337893476294971/ You should definitely all book yourselves a ticket and come along, it's going to be fantastic!  And just look at the...
4 tags
8 tags
Amazing Beats
So we're going to be played on the Amazing Beats radio show this Friday, sometime between 7pm and midnight! It's a dance music show, so we're assuming it's one of the Treehouse remixes that's going to be played - but we don't know so you'll have to listen in to find out (as will we). This is how you can listen: Through the website...
8 tags
Treehouse Review
Here's another little review of Treehouse. Nice. Though it wasn't us who described what we do as lo-fi/electronic wizardry - that was from a different review! Not quite that arrogant… http://beatthestatic.wordpress.com/2012/08/07/collider-treehouse/
3 tags
10 tags
Treehouse Review
The very nice people over at Echoes and Dust have written a very lovely review of Treehouse. Here it is: "You know how you drive or train through a cutting sometimes and can see the different layers of soil, clay, slate and other previous crusts of the earth. Some layers are only there a few seconds, most change thickness, approach and decline. They tell different stories, have different...
10 tags
Hawking our wares
We thought we should try and give the single another little shove, since we're rather proud of it and hope you'll have a listen and maybe even buy yourselves a copy, so please head on over to the Ziggurat Creative bandcamp page linked below and wrap your ears around it. If you do buy it, it'll help the lovely Ziggurat boys to be able to afford to put out more records by more...
9 tags
14 tags
Launch gig euphoria
Last Friday's launch gig for Treehouse was incredible. Huge thank you to Wombat Wombat and Norwich Arts Centre for having us, Ryan for doing sound, Scott for lights and Franco for our visuals. And of course a massive thank you to everyone who came - you were all amazing!  Have a look at some pictures taken by Russ Khroma here: https://www.facebook.com/Khroma There's more on the way too...
8 tags
Get Dad Rocks' album for free - today only!
dadrocks: Hello dudes, To celebrate Fathers Day, I'm putting up Mount Modern for free download right here! It would mean a lot to me if you share this link with your dad, and your friends. Congrats to all the dads in the world!
9 tags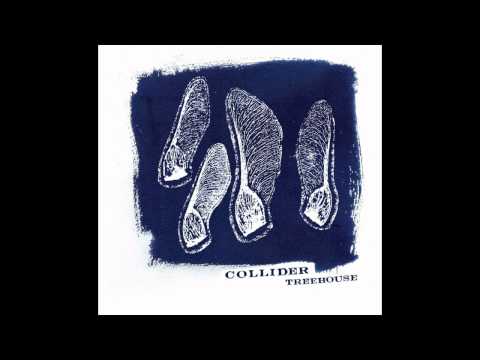 7 tags
9 tags
4 tags
The Wehtam Yelthgiek Remix - second placed entry...
5 tags
The Karl OFF Remix of Treehouse - the winning...
14 tags
And the winner is...
Yep, it's time to announce the winner of the Treehouse Remix Competition! (Although if you listened to BBC Norfolk Introducing last night you'll already know as we gave them a little exclusive on air) So. This was tough. Over 20 people downloaded the stems for this contest and the quality of entry was exceptional, which is why it's taken us a bit longer than we'd originally...
10 tags
6 tags
6 tags
Band of the month
We're featured as this month's band of the month in the Audioline feature of Outline Magazine! You can read it online here: http://t.co/DHXltJ1k or pick up a physical copy from many places around Norwich, including the Arts Centre on St.Benedict's Street amongst others. 
6 tags
14 tags
Dinosaur
Last night at the B2 we played a brand new song, Dinosaur, for the first time. Thankfully we didn't cock it up and it seemed to go down really well! If you come to Norwich Arts Centre on the 22nd of June for our single launch you ay just be lucky enough to hear it again… Big thanks to Starsexplode for putting last night on and for having us, and to the Delta Belters who opened and...
4 tags
10 tags
Holy Crap!
Just noticed that we've gone over 1000 plays on the preview of Treehouse on our Soundcloud! Thank you everyone who's been listening! The full track will be released on the 22nd of June at our launch gig at Norwich Arts Centre where we'll be playing main support for the awesome Yeti Lane. You should come! https://www.facebook.com/events/263266020428360/
8 tags
Join us.
David Willetts is the man responsible for the tripling of university tuition fees and the introduction of the White Paper which sets out the Coalition's plans for the wholesale privatisation of Higher Education. These actions also allowed for Edward Acton and his cronies at the University of East Anglia to close down the School of Music through scaremongering and number manipulation. In...
5 tags
2 tags
Tumblr theme
Been messing around with the theme for our Tumblr page and for now have settled on this one. Has anyone got any thoughts on the matter/suggestions for more suitable/better ones we could look at? Let us know!
4 tags
And we're back!
Yep, the Collider website is now back up and running! Big thanks to my brother, Jim, for getting all the hosting stuff sorted for us. Pop on over to see what treats await you. www.collider.org.uk 
Emails
If anyone tried to email us between around 7pm last night and 9am this morning to our contact@collider.org.uk address we may not have received it as we had to change servers overnight. It's up and working again now but you may like to try again if you've not had a reply from us.  This should mean, too, that we will be able to get our website back up and running again shortly, which...
5 tags
Rock Prodigy Radio
We're on this tonight, you should listen in! http://www.rockprodigyradio.com/2012/05/in-the-limelight-episode-6-april-2nd/
13 tags
Treehouse
The mixing and mastering is finished for our next single, Treehouse, which will be coming out on the 22nd June at our launch gig at Norwich Arts Centre. If anyone has a blog or podcast that they'd like to play it on/review it for, please let us know and we'll get it across to you. The remix competition is still going, and will be open for entries until the 25th May. Please get in...
10 tags
10 tags
Single preview
Here's a little preview of our next single, Treehouse, for your ears. You may like to check this out if you're considering entering our remix competition so you know what you're letting yourself in for! http://soundcloud.com/collidertheband/collider-treehouse-preview/
6 tags
Upcoming gigs.
This is what we've got booked in at the moment: Saturday May 26th, B2, Norwich Friday June 22nd, Norwich Arts Centre (SINGLE LAUNCH!!!) Saturday July 28th, The Bull, Colchester Saturday November 24th, The Bull, Colchester More soon…
11 tags
It's been a while...
Sorry about that. With Facebook, Twitter and our currently poorly 'proper' website to maintain, I've let the ol' Tumblr account slide quite a lot. In fact, it's been at least a year since we posted on here, which means any of you who only follow us here and nowhere else will probably have missed out on our debut 7" single, Snakes with Wings, released by Ziggurat...
Screaming Ground III →
We're on this here mighty fine compillation just out and put together by the delightful Screaming Ground. It's free, so you've no excuse to not download it! Click on the words above and you will be taken right to it.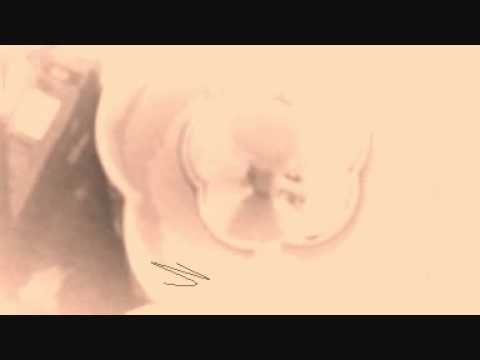 VoluME Magazine
We're featured in this month's VoluME magazine from BBC Norfolk Introducing - y'all can download yourselves a copy here: http://news.bbc.co.uk/local/norfolk/hi/people_and_places/music/newsid_8000000/8000041.stm Enjoy!
Mimas: Post UK tour →
mimasband: Hey guys! We had so much on our UK tour last month. Definitely the best one yet! We really need to thank the following: DFDS, Rosa, Koda, Devin, Elephants, Blackfeet, Delta Sleep, Tall Ships, Stagecoach, Talons, Kev, Swn Fest, Annie Catwoman, Collider, Darwin and The Dinosaur, Ryan Hillier,…
Mimas
Last Friday's gig at Norwich Arts Centre with Mimas was incredible. The sound was amazing and we're very pleased indeed with how we played. There'll be some photos coming very soon, which promise to be rather good… We just want to extend a big thank you to Mimas for having us, to Darwin & the Dinosaur who opened, to Ryan at the Arts Centre for doing such an excellent...
BBC Norfolk
Afternoon all. We've just found out that we'll be going on the BBC Norfolk Introducing show on the 15th of October to talk about all things Collider and to plug the bejesus out of our Arts Centre show with Mimas which is the following week on the 22nd. The show goes out between 7.00pm and 8.00pm on FM 95.1, 95.6 and 104.4, or MW 855 & 873. It's also on DAB, online and will...
More free Mimas music at NME.com today!
This from our awesome pals Mimas: mimasband: Hey guys! Yes! You heard me! A new song called 'La Moustache Formidable is availible for free at NME.com! Check it oooooouutt….! Do it!
Some Collider links
Here's a few other places you can find us on the internet: facebook: http://www.facebook.com/collidertheband twitter: http://twitter.com/collidertheband soundcloud: http://soundcloud.com/collidertheband And here's a gig that you should all come to in October, where we'll be supporting the amazing Mimas! http://www.facebook.com/event.php?eid=149204145097874&ref=mf More...
New Tumblr
Good day. I SAID GOOD DAY SIR! We were feeling a bit left out of all this Tumblr lark so thought we'd go ahead and bite the bullet. Like a baby, it's probably never going to be the right time to start a blog, but what the hell, let's just do it! So. This first post is just to say hello and, if you've stumbled upon us, welcome. There'll be more I'm sure...